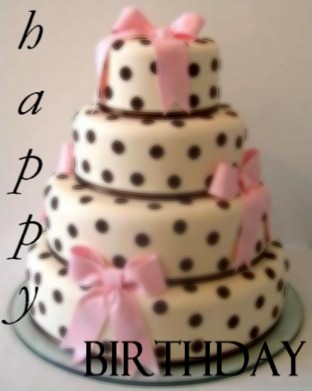 Today is my sweet blogging buddy,
Mariuca
's birthday!!!
Even though we haven't known each other for too long (I've known her not even a year), we clicked right away after few small chats! It turns out we've a lot of other things in common and we both seem to think very much the same regarding humor and life! She is like a star. Even though I can't see her, I know she's always there.
♥♥ Happy Birthday Mariuca! May your life be filled with colors
and your wishes all come true! ♥♥
Live daringly, boldly, fearlessly. Taste the relish to be found in competition - in having put forth the best within you.